Media Information
Request a catalogue: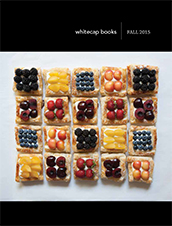 Whitecap's current catalogue, Fall 2015, is available as a pdf. Click on the image to download.
If you would like to receive a hardcover copy of any of our catalogues, please contact our publicist; Natasha Tsakiris, natasha@fitzhenry.ca.
Fall 2015 Catalogue
Review Copies:
Whitecap Books is happy to provide review copies to media when appropriate. If you would like to receive review copies, please contact the publicist with information about the media outlet you belong to and the title you wish to review.
News:
If you would like more up-to-date news and information, please visit our News & Events blog.