Marcy Goldman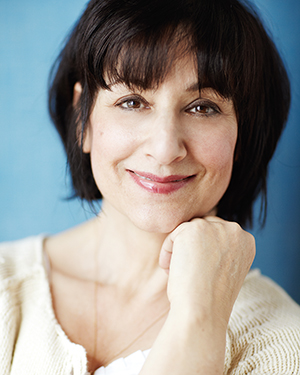 Both Marcy's writing and baking careers began early. In a family that relished exotic food, but had no sense of daily fare or eating together, Marcy took over the family kitchen. She created delicious food for herself and her Russian grandmother who lived with the family. By 11 she could bake soufflés and by 15 she'd mastered brioche. At 12, she also began her publishing career with her own street newspaper, The Goldman Times. Typed by her mother and photocopied by her father, the paper featured editorial pieces such as "Ban Bubble Gum in Hockey Cards or Deliver More Gum." It is no wonder Marcy went on to be the driving force behind BetterBaking.com, the premier online baking magazine.
After graduating from McGill University in English Literature and realizing that she was not destined for a career as a secretary or an advertising copywriter, Marcy enrolled at the Quebec Hotel School-L'institut Tourisme et d'Hotellerie de Quebec-and graduated after three years of study as a professional pastry chef and baker. She soon began to sell carrot cake to restaurants and cafes throughout Montreal. When she became pregnant with the first of her three sons, she was faced with the decision to either expand her business and put her son in daycare, or stay at home and become a freelance food writer. She began writing articles for the Montreal Gazette and then segued into writing for Bon Appetit, the New York Times and the Washington Post, among others.
With the onset of the Internet and the ease of publishing online, it was just a matter of time before Marcy got the idea for BetterBaking.com. Since 1997, she's been its editor, host and master baker and has seen it grow from a few pages into one of the largest independent baking sites online, boasting 20,000 regular subscribers and about one million visitors a month. Featuring original recipes, baking tips, book reviews, ingredient profiles and lifestyle articles, the site has been praised everywhere from Martha Stewart's Sirius radio station (where Marcy often is a guest on the air waves as their baking expert) to the pages of the New York Times.
Marcy is also the author of three bestselling cookbooks, A Treasury of Jewish Holiday Baking, The Best of BetterBaking.com and A Passion for Baking. Included in their pages are hundreds of the recipes that she has honed to perfection, including her famous Lawsuit Muffins, Chocolate Eruption Cheesecake, Famous Carrot Cake and the best Tango Cookies in the world. Still a regular contributor to various newspapers and magazines, Marcy lives in Montreal.